Hello, all you amazingly awesome people! Did you do something new with your hair? It's absolutely lovely and makes you look super fine.
(It should shock exactly no one that I'm recycling my wishlist format from previous years. If it ain't broke, don't fix it…)
I am ready and super pumped to be back for my fourth year mentoring in Pitch Wars. (Four years, whaaaaaa??) I can't believe it's been that long already, but I'm so excited to be back for another year!
About me:
My official bio can be found on my website, or the back of my books, or Amazon, or Goodreads, or…well, you get the picture. But I had so much fun creating my unofficial bio last year that I wanted to—you guessed it!—recycle it for this year since no one will let me use it on my books.
Aficionado of smut, tiaras, and tutus, Brighton Walsh has spent her last *coughmumble* years searching for the perfect dessert, finding any excuse to wear a dress, and swearing as much as humanly possible while not around her children. Fortunately, she can now make her characters do the latter for her, sometimes in extremely satisfying ways. She does not enjoy walks on the beach (sand gets everywhere, and if she wanted a workout, she'd go to the gym), but she does enjoy walking on the nice trail near her home that surrounds the beautiful shores of Lake Michigan. A big lover of romance—both writing and reading—she takes her HEA very seriously, and if you mess with that in any way, you are dead to her. She lives in an average home in an average neighborhood with two (above-average) kids she loves dearly but who drive her crazy and a(n also above average) husband who puts up with her bullshit.
***
Okay, so that was fun, but probably not exactly what you're looking for as you choose the mentors to submit to. In that case, let me point you to 2014, 2015, and 2016's posts, as well as my legitimate bio, so you can get a better idea of me. Annnnnnd now's the time I get serious and whip out my virtual resume to tell you all I've accomplished in hopes of swaying you to PICK ME. *cough*
I've been published since 2013 and have had the opportunity to work with several publishers (digital first, as well as big five), including Harlequin's Carina Press, Penguin Random House's Berkley, and Macmillan's St. Martin's Press. I also incorporated my own publishing company in 2016 for my independent publishing adventures. What's that mean for you? No matter the path your career takes you—be it Big 5, small press, digital only, or independent—I'll have a pretty good idea of how to advise you. 🙂
In 2015, Caged in Winter was named one of the top 10 best romances of 2015 as well as one of the 101 best romances of the past decade (!!!), and Exposed was named one of the best romances of 2015. My work has also garnered starred reviews (also this one!) as well as top picks from industry review outlets. I'm repped by the super fabulous, gif-wielding agent extraordinaire Mandy Hubbard of Emerald City Literary Agency, and one of the amazing agents who will be participating in Pitch Wars. Most recently, I started a brand new pen name with my writing bestie, and we've published five (six by the time the submission window goes live!) books so far, with several more on the docket, including one with Harlequin's Carina Press.
Still on the fence about me? *cracks knuckles* Time to get serious.
I've picked some amazing mentees the past several years, and now I get to brag about all their successes like the proud mama bear I am. Kelly Siskind, my mentee from 2014, became agented and snagged several book deals shortly after Pitch Wars 2014 ended. Her Pitch Wars novel also garnered her a Golden Heart nomination (RITAs are the Oscars for published romance novels and the Golden Heart award is for their unpublished counterparts). Suzanne Marie, from Pitch Wars 2015, is agented and just sold a book series to Pocket. Both my mentees in 2016 received multiple offers of representation and accepted rep shortly after Pitch Wars. I warred for a chance to mentor Jen DeLuca (and won, whoop whoop!), who's now on submission with her Pitch Wars novel. And Helen Hoang, also my 2016 mentee, just announced a three book series that sold to Berkley in a good deal. (I mean, seriously, are my mentees freakin' amazing or what?!)
In addition to Pitch Wars, I've been beta'ing and critique-partnering (yeah, I just made up a verb) for nine years, for both agented and unagented, published and unpublished writers, not to mention the hundreds upon hundreds of romance novels I've read (staying current with the trends…this job is super rough, you guys). What I'm saying is, I love romance and I know what makes one good.
Last year, I asked hopefuls what they wanted to see on mentors' wishlists and bios. Because it gives a lot of good info that you'll (hopefully) find informative, I'm…yes, recycling it.
Why do I mentor?
For me, the why of becoming a Pitch Wars mentor is an utterly selfish reason. It makes me feel good. That's it. It makes me feel good to be able to share whatever knowledge I've gleamed in my time as an agented and published author with someone who's feeling as terrified, anxious, and uncertain as I was in the beginning. It makes me feel good to be able to help my mentee work and mold and polish their manuscript until it shines. And then I love seeing that mentee go on to do amazing things.
Bottom line: It makes me feel good to watch my past mentees succeed in this very fickle industry, in part because of the help I gave.
My strengths:
Pacing
Plotting
Characterization
Deep POV
Realistic dialogue and plot
Plot holes
Bringing out visceral emotion
Sex scenes (I'm totes the reigning Smut Queen of 2015-2016)
Sexual tension
If any of those are a concern for you, I'm your girl. If, on the other hand, you're worried about world building? You should probably cross me off your list.
Communication style:
While I prefer e-mail, gchat, and/or text for ease and efficiency, I'm pretty open here. If phone calls do it for you, I have no problem doing that (though finding a time to be able to sit uninterrupted for a phone call may take a bit longer). Same for Skype. Basically whatever flips your pancakes will work for me.
My plan for my mentee:
As much of a planner as I am, I hate setting down specifics here, because situations can change (and because I don't want to dissuade anyone from submitting to me because I didn't say I'd read your book fourteen times, and that was your magic number). Plus, not everyone's book will need the same level of work. However, going by what I've done in past years, I'll read over your manuscript (several times—pre-selection, post-selection, and additional times if necessary and if time allows) and give it back to you with an edit letter as well as developmental edits. This is where we'll focus on characterization, pacing, arc, plot holes, etc. Once that's done, we'll delve into the nitty gritty. You'll get homework (yes, I said homework. I'm fond of the teach a person to fish philosophy) to do on your own so you can learn the parts of your writing that need work, what crutches you use, etc. Doing this will help you with each and every future book you write. Because while I'm here for the long haul, I also want you to be competent on your own so you're not relying on me forevermore. Then we'll polish that baby and get it prepped and shiny for the agent round. We'll also get your query in tip-top shape.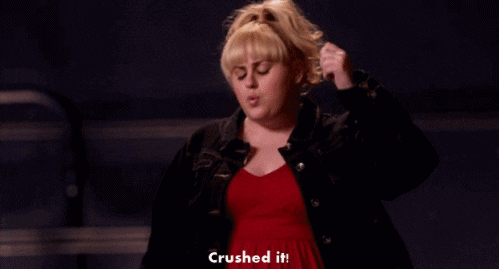 What I'm looking for in a mentee:
First and foremost, I'm only interested in working with those who are accepting of everyone, regardless of gender, race, religion, sexuality, disability, ethnicity, etc. Xenophobic, homophobic, racist, sexist or otherwise intolerant people need not apply, please and thank you. Which is to say, if you're a supporter of the current administration, we wouldn't be a good match. Still with me? Great! Since this isn't just a two month process for me, I'll be looking for someone I think I'll click with for the long haul. Bonus points for a great sense of humor.
What I expect out of my mentee:
You must be willing to put in the work. A lot of work. You must also be open to feedback and be able to take critique and suggestions. I think this is a no-brainer if you're entering a contest like this, but it's super important to come into these things with an open mind. If you're looking for a quick fix, I'm not the mentor for you. I want someone who wants this bad enough to bust their ass for it without complaint. The publishing industry is hard. Trust me when I say this is nowhere near the hardest.
What you can expect from me as a mentor:
In addition to all the sparkly edits I'll be doing, I'm also on tap to offer advice, encouragement, snarky e-mails, therapy sessions, hand-holding (but not too much hand-holding…I'll shove you when needed), cheerleading, and inappropriate jokes to cheer you up or just for the hell of it. One of the things I love most about Pitch Wars is the community. There are life-long friends, critique partners, and relationships to be made.
I don't see this as a two month job. My previous mentees all know I'm here as a sounding board, critique partner, or idea bouncer, forever. If I choose you, I have to like you–and vice versa!–because I plan to be with you for a while. If that sounds good, and you want to grow your writing and are willing to strip down your manuscript and rebuild it if necessary, then I think we'd be a good fit!
What I'm looking for:
GIMME ALL YOUR NEW ADULT AND ADULT ROMANCES! GIVE. THEM. TO. MEEEEEEEEE.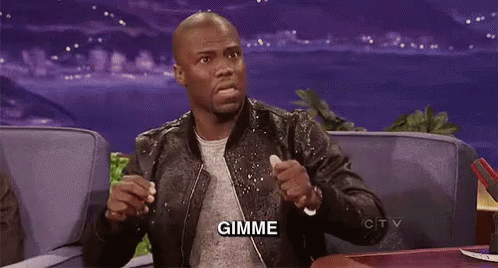 *cough* *smooths hair*
Sorry, I get a little excited when we start talking wishlists. So what do I want? Adult and/or new adult romances of the contemporary, paranormal or suspense variety. I love character driven stories, and while high concept are always a bonus, I won't turn my nose up at quiet books. Things I'm not looking for? High fantasy, magic realism, historical romances (unless by historical you mean set in the 80s or 90s, in which case *grabby hands*), sci-fi romance, or inspirational romance. I'd also say no to horror (egads!), crime, thriller, non-fiction, mystery, fantasy, memoirs, and women's fiction (<—-this is important! Don't waste your mentor pick on me if your manuscript is solidly in the WF genre. Not sure if it is? Hop over to Twitter and we'll chat.).
PLEASE NOTE: I AM ONLY ONLY ONLY ONLY ONLYYYYYYYYY INTERESTED IN ROMANCE. R. O. M. A. N. C. E. If romance isn't included in your genre designation, do not sub to me. The only exception to this is Urban Fantasy, and that must have a heavy romantic arc. For more info, continue reading.  
Let's narrow down those very broad contemporary / paranormal / suspense genres, shall we? Here's more of what I'm looking/not looking for from you:
1. I only do HEAs. HFNs (happy for now, i.e. there doesn't have to be a wedding and babies) are also acceptable. That should be pretty self explanatory in the romance category, but I just want to be clear. If your "romance" doesn't have a HEA/HFN, it is not a romance. "But what if—" No. "Okay, but how about—" Still no. "All right, but see what I did—" Nope. There is one rule in romance and one rule only: HEA/HFN.
2. If you have a cheater, mosey on out of here. I don't care the circumstances. This is a hard limit for me and will never not be. Please note: This only applies to the h/h. I don't care if anyone else in your story cheats. And because there are always extenuating circumstances, feel free to clarify with me on Twitter.
3. I love tropes done well–brother's best friend/best friend's brother, marriage of convenience, enemies to lovers, BFFs to lovers, second chance romances, and on and on and on. I love almost all of them, and if you execute them properly, you'll have me eating out of your hand.
4. Writing trumps everything. I love purple prose as much as the next guy, but it can't overwhelm your manuscript. I want to read something that stands out, something that makes me anxious to turn the pages. I want your query to leave me having to read the rest. Also, because I will do copy as well as content edits on my mentee's manuscript (seriously, I can't just leave an error if I see it), you must must must have a decent grasp of grammar to help me stay sane.
5. Humor is always welcome. I knew I'd pick 2014's mentee's manuscript because I laughed out loud three times in the opening paragraph. If you can do that to me, you've got a fan for life. I love a fresh story that will make me laugh. While the entire MS doesn't have to be a romantic comedy, a few well placed lines are fabulous. My favorite author example of this is Jill Shalvis. Light-hearted and funny.
6. If your goal is to rip the reader's heart out, I'm probably not the mentor for you. I like my heart just where it is, thank you very much.
7. Sex is my favorite. You can take that however you want, but right now I'm talking specifically in books. If your characters are doin' it, I want to read about it. Fade-to-blacks are my nemesis. Romance and erotic romance are both welcome. Dirty talkers are my jam. Erotica? Not for me. Also not for me? BDSM (in any variation, even light).
8. I have absolutely no preference on POV or tense. Whether it's first or third, present or past, your story should transport me. I expect to get lost in it. That's the bottom line. You can do that with any of the above. I read and love all variations (though I'm not a fan of omniscient), and I've written in first/present, first/past, and third/past. To check out samples of any of my books, you can download them from Amazon.
9. Things I'd love to see (include but are definitely not limited to): 
BFFs turned lovers (triple bonus points if they're roommates)
Non-BFF roommates (for the love of Pete, someone give me roommates already)
rom-com
banter
snarky heroines with backbones
bromances
Jordan Catalano in book form
sexy camp counselor NA
blue collar heroes
traditional gender roles reversed (in occupations, life, everything)
dirty talking alphas
Buffy or Angel comp titles
super sexy stuff (still no BDSM)
bad boys gone good (or plain old bad boys)
romances set in another country (bonus points for a study abroad NA or a finding her/himself adult CR)
pierced heroes…*cough* pierced. Yes, I mean there. (Is this my lucky year?!) And tattooed. Gimme
a spin of basically any 90s cult classic movie
fun, quirky romance set in the 80s or 90s
any romances set in the 80s or 90s
small town romances
"unlikeable" (blech, I hate that term) heroines
nice guys (I like alpha heroes, but I also like beta heroes, and gamma are my absolute favorite)
nerds
NA a la Gilmore Girls when Rory goes off to college (gimme Logan!)
heroes who wear scrubs
hot single dads
h/h forced together through extenuating circumstances
PNR including witches, made up creatures, or shifters (bonus points for dragons)
An amazing mashup of Charmed + Practical Magic + hot guys & hot sex.
Urban Fantasy if it is heavy on the romance and follows a romance arc
romantic suspense with an uber alpha man who's gaga over the heroine
gritty, emotional romance that will stay with me long after reading
contemporary fairy tale retellings (would love a Beauty & the Beast remix)
sports romance–pretty much any sport, but bonus points for hockey, MMA, football or baseball
firefighters (bonus points for lady firefighters!)
band of brotherhood
diversity of any kind is welcome and encouraged, especially #ownvoices
LGBTQ+ welcome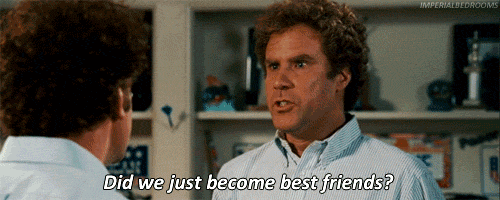 10. Things that aren't for me (i.e. DO NOT SEND ME THESE THINGS. YOU WILL WASTE YOUR SUB.):
super dark romances
cliffhangers
love triangles
abuse disguised as romance
graphic or over the top child abuse or rape (used as a backstory or character history is fine)
non-consent or dubious consent
everyone dies
closed door (aka sweet) romances
BDSM
Erotica (aren't sure if your book is erotica, erotic romance, or steamy romance? Go here.)
Former fanfiction. (This is nothing against fanfic—my writing roots are in the fandom and I owe my career to what I learned there. I love fanfic (both reading and writing)! That said, I'm not interested in reworked fic.)
previously mentioned: historical (unless 80s-90s), inspirational, any/all fantasy, sci-fi, horror, crime, thriller, non-fiction, mystery, memoirs, magic realism, upmarket, women's fiction, and any other genre I've forgotten that isn't contemporary romance, paranormal romance, romantic suspense, or urban fantasy with heavy romantic elements
Some of my favorite books in the genres I'm seeking:
Time Served by Julianna Keyes
Jill Shalvis's Lucky Harbor series (or all her books, tbh).
Elle Kennedy's Off-Campus series (specifically The Deal and The Score)
Taking the Heat by Victoria Dahl
Make Me by Tessa Bailey
Sustained by Emma Chase
Elle Kennedy's Killer Instincts series (specifically Midnight Captive)
Tessa Bailey's Crossing the Line series
Mia Thorne's Protecting Their Mate serial
Kiss of Snow by Nalini Singh
The Hating Game by Sally Thorne
Undecided by Julianna Keyes
Also, this isn't the genre that I'm seeking, but my favorite book of all time is How to Kill a Rock Star by Tiffanie Debartolo
Still unsure?
Head over to Twitter and chat with me. If you're unsure if your book is something I'd like, please swing by and chat. I'm always available to answer (vague) questions regarding if your book would be a good fit for me, so hit me up! Too shy to start talking? Hit me with a joke. My favorite are that's what she SAID. You can fit one in anywhere. (see what I did there?) Also, have you checked out my FAQ? I answer lots of burning questions, including my feedback style.
For more information on how to submit, go to Brenda Drake's site!
So now I think there's only one thing left to say…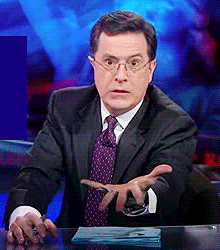 To see what the other mentors are looking for, here's a comprehensive list! (But still submit to me…)
Mister Linky's Magical Widgets — Thumb-Linky widget will appear right here!
This preview will disappear when the widget is displayed on your site.
If this widget does not appear,
click here
to display it.
SaveSave
SaveSave
SaveSave
SaveSave
Social Share