First, let me just say…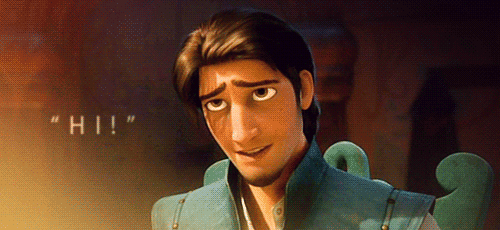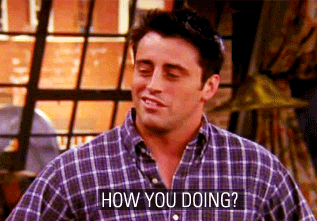 Thanks for swinging by my blog and taking a peek at what I'm looking for in this year's Pitch Wars. I'm sooooo excited to be a first time Mentor!
About Me:
My super official bio says I'm a professional photographer turned author who likes to read and shop and feels right at home in the cold temps of the Midwest. What it won't tell you is that I can turn just about anything you say into a that's what she said joke or that I like to frequently quote FRIENDS or that I loathe walking barefoot through the grass. I've also been known to eat Nutella out of the jar and randomly lip sync old eighties ballads to my husband while he's driving.
What do any of those things have to do with being a mentor for Pitch Wars? Absolutely nothing, but, hey, they're fun. Since you probably want, like, actual qualifications and stuff, here goes: I'm a multi-published author with two contemporary romance novellas currently out with Carina Press, an upcoming new adult print debut with Berkley/Penguin coming this fall, and another new adult coming from St. Martin's Press in February 2015. I'm repped by the fabulous Mandy Hubbard of D4EO Literary Agency, and I also like to exchange gif filled e-mails (believe me, that will be relevant if you pick me).  Basically, if you'd be okay getting this for no reason: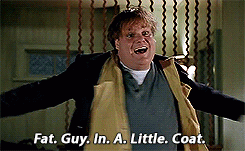 I am the girl for you. And in case gifs aren't a big enough selling point for you, here are a couple other things to keep in mind: I have extensive experience as a beta reader and critique partner, both for agented and unagented, published and unpublished authors. Though I will only read your completed manuscript once, I will give comprehensive feedback (including content and copy edits…plot holes, grammar, character arcs, any/everything) and advice to my mentee and go through your pitch and first chapter as many times as it takes to make it perfect. My alternate(s) will also receive a detailed critique of their pitch and their first chapter.
What I'm Looking For:
ALL YOUR NEW ADULT/ADULT CONTEMPORARY ROMANCES ARE BELONG TO MEEEEEEEEE!
Sorry. I got a little carried away there. But, yes, I'm seeking adult and/or new adult contemporary romances. While I wouldn't say no to a paranormal (yes! I love them! I want to see more of them!), I would say no to high fantasy, magic realism, historical romances (unless by historical you mean set in the 80s or 90s, in which case *grabby hands*) and anything else where I can't picture it actually happening to me. I'd also say no to horror (egads!), crime, thriller, non-fiction, memoirs, and women's fiction.
Now, let's narrow down that very broad "contemporary romance" category, shall we? Here's more of what I'm looking for from you:
1. I only do HEAs. That should be pretty self explanatory in the romance category, but I just want to be clear.
2. If you have a cheater, mosey on out of here.
3. I love tropes done well–brother's best friend/best friend's brother, marriage of convenience, enemies to lovers, BFFs to lovers. I love a lot of them, and if you execute them properly, you'll have me eating out of your hand.
4. Writing trumps everything. I love purple prose as much as the next guy, but it can't overwhelm your manuscript. I want to read something that stands out, something that makes me anxious to turn the pages. I want your query to leave me having to read the rest. Also, because I will do copy as well as content edits on my mentee's manuscript (seriously, I can't just leave an error if I see it), you must must must have a decent grasp of grammar to help me stay sane.
5. Humor is always welcome. I love a fresh story that will make me laugh. While the entire MS doesn't have to be a romantic comedy, a few well placed lines are fabulous. My favorite author example of this is Jill Shalvis. Light-hearted and funny. Yes, I'm totally looking for this in NA, too. You have ANNA AND THE FRENCH KISS with sex? GIMME!
6. If your goal is to rip the reader's heart out, I'm probably not the mentor for you. I like my heart just where it is, thank you very much.
7. I like the smexy times. You can take that however you want, but mostly I mean in your book. If your characters are doin' it, I want to read about it. Fade-to-blacks are my nemesis. Romance and erotic romance are both welcome. Erotica, not for me. Also not for me? BDSM (in any variation).
ETA: 8. Here's the all-inclusive list I've been tossing out on Twitter. It won't stay all-inclusive for long, though, because almost daily, I think of something else I want. Thus far, we have: Jordan Catalano in book form, sexy camp counselor NA, bad boys gone good (or plain old bad boys), a spin of basically any 90s cult classic movie, small town romances, nice guys (I like alpha heroes, but I also like beta heroes, and gamma are my absolute favorite), nerds, snarky heroines with backbones, bromances, NA a la Gilmore Girls when Rory goes off to college (gimme Logan!), blue collar heroes, heroes who wear scrubs, and super sexy stuff (no BDSM).
Besides those, you also must be open to feedback and able to take critique and suggestions. I think this is a no-brainer if you're entering a contest like this, but it's super important to come into these things with an open mind. If you want to grow your writing and are willing to strip down your manuscript and rebuild it if necessary, you're the guy/girl for me!
If after all that you're still unsure, head over to twitter and chat with me. I'd love to hear about your book and if it'd be a good fit for me, and I'm happy to answer most questions you have for me.
For more information on how to submit, go to Brenda Drake's site!
So now I think there's only one thing left to say…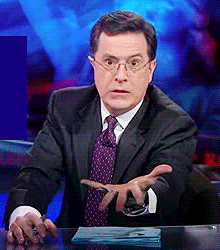 To see what the other mentors are looking for, here's a comprehensive list! (But still submit to me…)
Mister Linky's Magical Widgets — Easy-Linky widget will appear right here!
This preview will disappear when the widget is displayed on your site.
If this widget does not appear,
click here
to display it.
Social Share