Well, hi.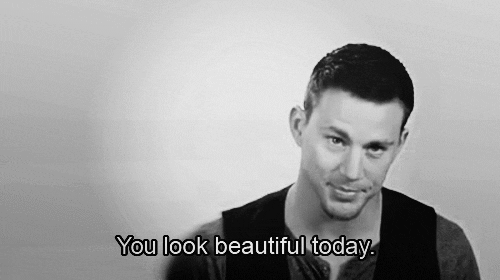 I'm so excited to be back joining the ranks of Pitch Wars mentors for my second year!
About Me:
My super official bio says I'm a professional photographer turned author who likes to read and shop and feels right at home in the cold temps of the Midwest. What it won't tell you is that I can turn just about anything you say into a that's what she said joke (seriously. anything.) or that I like to frequently quote FRIENDS or that I twitch anytime I hear someone misuse literally. I've also been known to dance in a restaurant booth if there's no dance floor and wear a tutu along with a tiara to book signings, because WHY NOT. But, really, is there ever a wrong time to wear either of those things?
So that's the fun me. The personal me. The me you'll get to know via 2am e-mails and massive Twitter conversations. The professional me has done some pretty cool stuff, too: I'm a multi-published author of new adult and adult contemporary romance and romantic suspense novels out with a variety of publishers, including Berkley, St. Martin's Press, and Carina Press. Last year on the day of the agent round, my first print book was published with Berkley, and since then there have been three additional books that have come out, one of which got picked up by Target! I'm repped by the fabulous Mandy Hubbard of D4EO Literary Agency. I am a lover of shopping and Nutella and random gif exchanges just for the hell of it. Only one of those things will be relevant if you pick me (unless you want to send me Nutella and/or take me shopping…neither of which I'd say no to), because sometimes I like to talk solely in gifs.
I mean, I can send e-mails without them, kind of like I can attend signings without wearing a tiara. But again, I ask, why?
In case you're not sold yet, here are a couple other things to keep in mind: I have extensive experience as a beta reader and critique partner, both for agented and unagented, published and unpublished authors. I will give comprehensive feedback on my mentee's manuscript (including content and copy edits…plot holes, grammar, character and story arcs, any/everything). Also included, free of charge? Advice, encouragement, snarky e-mails, therapy sessions, hand-holding (but not too much hand-holding…I'll shove you when needed), cheerleading, and inappropriate jokes to cheer you up or just for the hell of it.
Also, hey, did you know that my mentee from last year has since signed on with an agent and gotten contracts for four (FOUR!!!!) book deals? She was also a finalist in this year's Golden Heart awards! She totes took me as her date.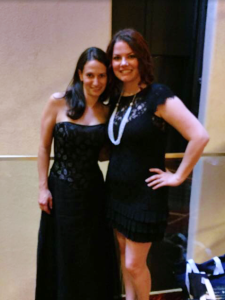 What I'm Looking For:
ALL YOUR NEW ADULT/ADULT CONTEMPORARY ROMANCES ARE BELONG TO MEEEEEEEEE!
*cough* Be cool, Brighton. Be cool.
But, yes, I'm seeking adult and/or new adult contemporary romances. I'm also excited to read some super sexy paranormal and romantic suspense. Things that are not for me? High fantasy, magic realism, historical romances (unless by historical you mean set in the 80s or 90s, in which case *grabby hands*). I'd also say no to horror (egads!), crime, thriller, non-fiction, memoirs, and women's fiction.
Now, let's narrow down those very broad contemporary / paranormal / suspense genres, shall we? Here's more of what I'm looking for from you:
1. I only do HEAs. HFNs (happy for now, i.e. there doesn't have to be a wedding and babies) are also acceptable. That should be pretty self explanatory in the romance category, but I just want to be clear.
2. If you have a cheater, mosey on out of here. I don't care the circumstances. This is a hard limit for me and will never not be. ETA: This only applies to the h/h. I don't care if anyone else in your story cheats.
3. I love tropes done well–brother's best friend/best friend's brother, marriage of convenience, enemies to lovers, BFFs to lovers, second chance romances, and on and on and on. I love almost all of them them, and if you execute them properly, you'll have me eating out of your hand.
4. Writing trumps everything. I love purple prose as much as the next guy, but it can't overwhelm your manuscript. I want to read something that stands out, something that makes me anxious to turn the pages. I want your query to leave me having to read the rest. Also, because I will do copy as well as content edits on my mentee's manuscript (seriously, I can't just leave an error if I see it), you must must must have a decent grasp of grammar to help me stay sane.
5. Humor is always welcome. I knew I'd pick last year's mentee's manuscript because I laughed out loud three times in the opening paragraph. If you can do that to me, you've got a fan for life. I love a fresh story that will make me laugh. While the entire MS doesn't have to be a romantic comedy, a few well placed lines are fabulous. My favorite author example of this is Jill Shalvis. Light-hearted and funny.
6. If your goal is to rip the reader's heart out, I'm probably not the mentor for you. I like my heart just where it is, thank you very much.
7. Sex is my favorite. You can take that however you want, but mostly I mean in books. If your characters are doin' it, I want to read about it. Fade-to-blacks are my nemesis. Romance and erotic romance are both welcome. Dirty talkers are my jam. Erotica? Not for me. Also not for me? BDSM (in any variation, even light).
8. Things I'd love to see:
Jordan Catalano in book form
sexy camp counselor NA
bad boys gone good (or plain old bad boys)
a spin of basically any 90s cult classic movie
fun, quirky romance set in the 80s or 90s
small town romances
nice guys (I like alpha heroes, but I also like beta heroes, and gamma are my absolute favorite)
nerds
snarky heroines with backbones
bromances
NA a la Gilmore Girls when Rory goes off to college (gimme Logan!)
blue collar heroes
heroes who wear scrubs
super sexy stuff (still no BDSM)
PNR including witches, made up creatures, or shifters
Romantic suspense with an uber alpha man who's gaga over the heroine
gritty, emotional romance that will stay with me long after reading
sports romance–pretty much any sport, but bonus points for hockey, MMA, football or baseball
firefighters (bonus points for lady firefighters!)
romances set in another country (bonus points for a study abroad NA or a finding her/himself adult CR)
pierced heroes…*cough* pierced. And tattooed. Gimme
Motorcycle clubs
band of brotherhood
---
Besides hitting one or more of those marks, you also must be open to feedback and be able to take critique and suggestions. I think this is a no-brainer if you're entering a contest like this, but it's super important to come into these things with an open mind. If you're looking for a quick fix, I'm not the mentor for you. One of the things I love most about Pitch Wars is the community. There are life-long friends, critique partners, and relationships to be made. I don't see this as a two month job. My mentee from last year? Still my mentee. If I choose you, I have to like you–and vice versa!–because I plan to be with you for a while. If that sounds good, and you want to grow your writing and are willing to strip down your manuscript and rebuild it if necessary, then I think we'd be a good fit!
If after all that you're still unsure, head over to twitter and chat with me. I'd love to hear about your book and if it'd be a good fit for me, and I'm happy to answer most questions you have for me.
For more information on how to submit, go to Brenda Drake's site!
So now I think there's only one thing left to say…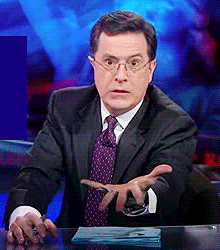 To see what the other mentors are looking for, here's a comprehensive list! (But still submit to me…)
Mister Linky's Magical Widgets — Auto-Linky widget will appear right here!This preview will disappear when the widget is displayed on your site.If this widget does not appear, click here to display it.
Social Share