about
USA Today and Wall Street Journal bestselling author Brighton Walsh spent a decade as a professional photographer before taking her storytelling in a different direction and reconnecting with her first love—writing. She likes her books how she likes her tea—steamy and satisfying—and adores strong-willed heroines and the protective heroes who fall head over heels for them. Brighton lives in the Midwest with her real life hero of a husband, her two kids—one who's already taller than her and one who's catching up too fast—and her dog who thinks she's a queen. Her boy-filled house is the setting for dirty socks galore, frequent dance parties (okay, so it's mostly her, by herself, while her children look on in horror), and more laughter than she thought possible.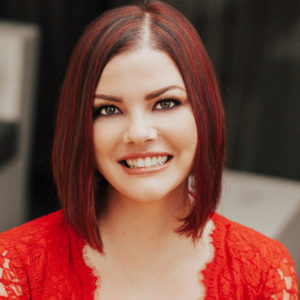 random facts
1
My first car was a yellow Mustang nearly as old as I was that didn't go above 50 miles per hour, but it was a pretty little thing and I loved it.
2
While digging through one of my many nostalgia boxes, I found a smutty story I wrote when I was fourteen. Let's not tell my mother.
3
I wanted to be a pediatrician when I grew up. Then I shadowed a pediatrician, saw a spinal tap done on a two-year-old little boy and said, "Screw this."
4
I suffer from I-can-totally-do-that-myself-itis. If I see something I like/am interested in/want, I figure I can just do it myself. Exhibit A: photography. Exhibit B: writing books I want to read.
5
I found a tutu on Etsy I wanted for 2013's RWA conference, but I waited too long to order. So I sewed it myself and wore it to the Harlequin party. (Fact 5 also known as Exhibit C)
6
I'm addicted to Sharpies. Okay, not just Sharpies—any and all pens and markers…and file folders…and notebooks…and post-it notes. Fine, I'm an office supply whore.
7
I've had my oldest child's name picked out since I was twelve. I'm sure it's no surprise I got it from a book.
8
I love the snow. And the cold. I will take winter over summer any day of the week and twice on Sunday.
9
I married my high school sweetheart. We fell in love at the age most people (our parents included) said we didn't know what love was.