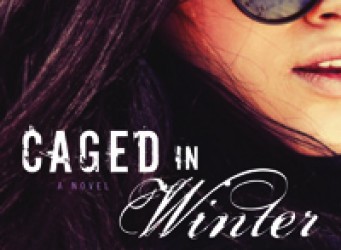 I was invited by one of the Bad Girlz to join in the Meet My Character Blog Tour. Since CAGED IN WINTER comes out in less than two months (eep!), I figured it was a good time to get to know Winter. Many thanks to Frances Fowlkes for the invitation!
After viewing her all-time favorite love story, "Anne of Green Gables", at the impressionable age of ten, Frances Fowlkes has been obsessed with affable boy-next door heroes, red-heads, and romance stories with lots of "highfaluting mumbo jumbo" written within their pages. It only seems natural then that she married the boy who used to pull on her curls in her high school English class, had not one, but THREE red-headed boys, and penned multiple love stories with bits of flowery prose. 
Her first book, "The Duke's Obsession"  came out May 2014 with the Scandalous Imprint of Entangled Publishing.
Meet My Character…
ABOUT MY CHARACTER:
Winter Jacobson is a college student, exactly seventy-six days from graduation, with dreams of leaving behind the crappy hand she was dealt and starting over with a new life.
THE BACKDROP FOR THE STORY:
Present day Michigan.
WHAT DRIVES WINTER TO AVOID LOVE:
Basically everything she's ever known. She's saddled with an enormous amount of emotional baggage, and she doesn't want her choices to be reflective of the mother she hates.
WHAT THWARTS HER PLAN:
A too-big guy who pushes his way in, attempting to crack her walls while threatening to give her everything she never thought she wanted.
Meet the authors who will be sharing their characters next week!
Jennifer Blackwood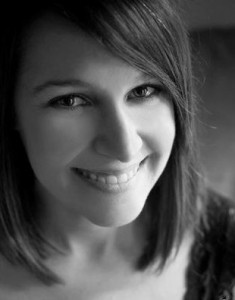 Jennifer Blackwood is an English teacher and New Adult author. She lives in Oregon with her husband, son, and poorly behaved black lab puppy. Her debut novel, UNETHICAL, comes out in October with Entangled Embrace.
Website: www.jenniferblackwood.com
Twitter: @jen_blackwood
Facebook: AuthorJenniferBlackwood

Brenda St John Brown

Brenda St John Brown is a displaced New Yorker living in the UK. She started writing in an attempt to escape the long, bleak season that is winter in England, but July isn't really much better, and thus a passion was born.
When she's not writing, she's an obsessive reader, runner and lover of Doritos. Brenda lives with her family, and their yellow Lab, Lucy, in the English countryside, which really is as beautiful as the pictures.