You're probably wondering what in the hell I've been doing that's kept me from making even a peep on the blog for over a month, amirite? (Or, more probable, is that you didn't even notice. Stick with me.)
To be honest, it's been a frenzy of activity. Even if we were to exclude things like a family wedding where we drove a total of 26 hours in 5 days (did I mention that we did that with two kids in tow?), or the whole back to school extravaganza (and my baby starting pre-school…wah), there were half a dozen other events that have kept me busier than normal.
In August, I attended a three-week online editing workshop led by Angela James called Before You Hit Send. For any writers out there who are unsure about their editing skills, and even the ones that feel like they have a solid grasp on editing, I'd encourage you to take this course. While a lot of it was simply overview for me (punctuation, dialogue tags, etc), Angela touched on many things that I'd never even thought to work through when doing a final edit on my MS before submission (garbage words, overuse of adverbs, etc). For the low cost of the workshop, I definitely felt I got my money's worth.
Now on to the exciting news. *rubs hands together* I signed my first contract in August with Xcite Books for a short piece I wrote for their Corporate Affairs anthology. Word on the street (aka: their website) says this will be out October 12th for purchase. Besides the fact that this will be my first published work (!!!), I'm also thrilled because I'm going to be book sisters with Jeanette Grey, one of my very closest friends, not to mention my very own personal cheerleader, who's also got a piece in the CA anthology. I'll post more details on that as soon as they become available!
Finally, the big news (insert flashing lights and obnoxious sound effects). The stuff I've been babbling on and on about (albeit vaguely) for months now. When they told me the publishing world was a whole lot of hurry up and wait, they weren't kidding.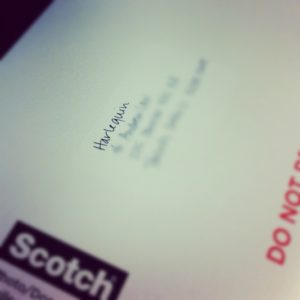 Months after receiving the call (which I've since found out is the little something extra only this publisher does), I finally signed and returned my contract. So, you know what that means? It means I can spill the beans! My first novella, Plus One, will be published Spring 2013 with Carina Press, Harlequin's digital-first imprint. Forget being bowled over by the fact that a publisher actually wanted my writing, but when it's also the publisher of authors that I read and love (Kaily Hart & Shannon Stacey to name a couple)? There might have been flailing.
And maybe a little screaming.
And also some tears.
As I mentioned before, Jeanette has been my personal cheerleader since I decided to dip my toe in the world of original fiction. Everything that has happened with Plus One is because she was friend enough to push me when I needed pushing. She was the sole reason I submitted to Carina in the first place. I wasn't going to–hadn't even fathomed submitting to them. I thought they were too big for my britches. To put it plainly: I thought I wasn't good enough. And I told her that. And then she proceeded to tell me to get my head out of my ass* and submit my MS to them. So, I figured go big or go home. Balls to the wall, and all that. And, yay, it paid off!
This week, I also returned the art fact sheet where I tell them my ideas on how I'd like the cover to look (sexy, fun, flirty & lighthearted). I also got to go on a hunt for pictures that evoked the feel of the book. I cannot wait to see what they come up with. And, of course, I can't wait until I can share it with all of you.
Oh. And I also finished a full length novel. (!!!) Which, as it turns out, will actually be part of a series. Companion novels, not continuation, so don't worry–no major cliffies. My characters kind of threw me for a loop, and it turns out these three sisters each have a unique and interesting story to tell.
So, that's it. I'm also working on a few shorts, and I will keep you updated on their statuses.
Thanks for coming on this journey with me, frands. Group hug? *gathers you all close*
*I'm paraphrasing ever so slightly, but I swear it was very near to that, only much nicer because she's as sweet as pie

Social Share