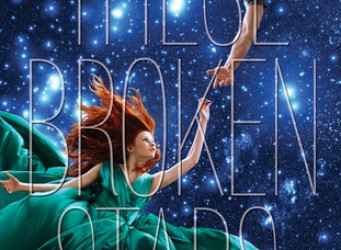 I can't believe how late it is! Your Monday is almost over, and hopefully it didn't suck too bad. Mine was a complete cluster, one thing after another after another that needed tending and I'm just now–just now–sitting down for the first time today.

So what's new in Brighton Land? This week I've been working on getting promo stuff ready for my upcoming release of SEASON OF SECOND CHANCES. I suppose I should start teasing you all with snippets of my favorite Hot Single Dad. Alas, it's late and I'm so tired, I'd probably post something that made zero sense. So, sooooooon, my pretties.

When I'm not in prepping-for-promo-madness, I've also been working on the revisions for my new adult contemporary. Everything is polished and shiny-pretty and I sent that off to my agent yesterday. Now I get to throw together a single paragraph pitch for book 2 in that series, which I plan to write during NaNo this year.
Whoa. That was a lot of pressure in that one tiny paragraph.

But enough about me! Let's talk about books! Last week's winner, Traci, gets a copy of THE MARRIAGE MERGER, so her Monday certainly doesn't suck. Now, who wants to win a copy of THESE BROKEN STARS?


It's a night like any other on board the Icarus. Then, catastrophe strikes: the massive luxury spaceliner is yanked out of hyperspace and plummets into the nearest planet. Lilac LaRoux and Tarver Merendsen survive. And they seem to be alone.

Lilac is the daughter of the richest man in the universe. Tarver comes from nothing, a young war hero who learned long ago that girls like Lilac are more trouble than they're worth. But with only each other to rely on, Lilac and Tarver must work together, making a tortuous journey across the eerie, deserted terrain to seek help.

Then, against all odds, Lilac and Tarver find a strange blessing in the tragedy that has thrown them into each other's arms. Without the hope of a future together in their own world, they begin to wonder—would they be better off staying here forever?

Everything changes when they uncover the truth behind the chilling whispers that haunt their every step. Lilac and Tarver may find a way off this planet. But they won't be the same people who landed on it.

—

A timeless love story, THESE BROKEN STARS sets into motion a sweeping science fiction series of companion novels. The Starbound Trilogy: Three worlds. Three love stories. One enemy.
See you next week!